Charm flew to her title with impressive wins all before her first birthday!
We couldn't be more proud of this puppy.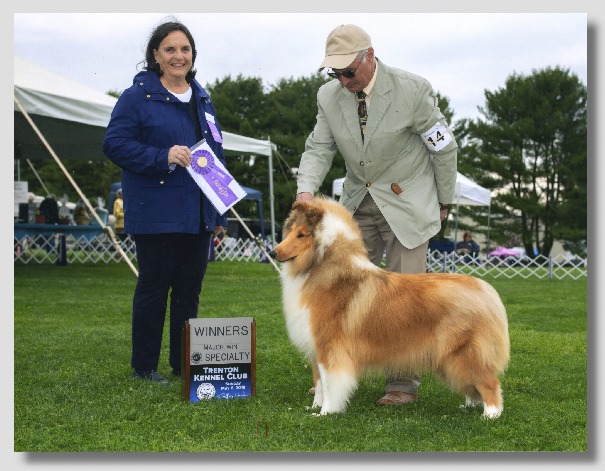 Pictured winning under
Lynette Saltzman for her finishing major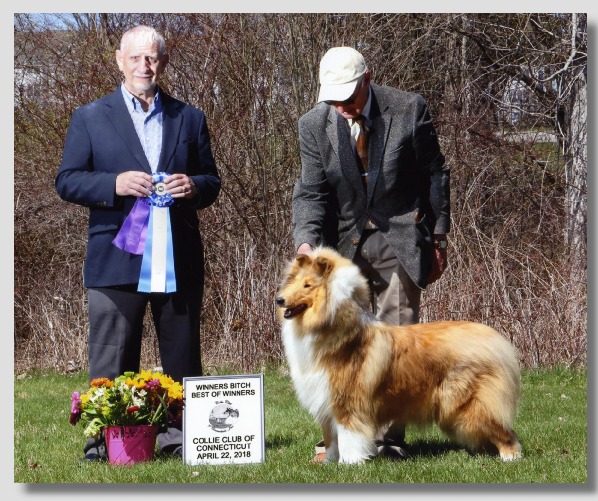 Pictured winning under Ron McGee for a 4 pt. major
win at Collie Club of CT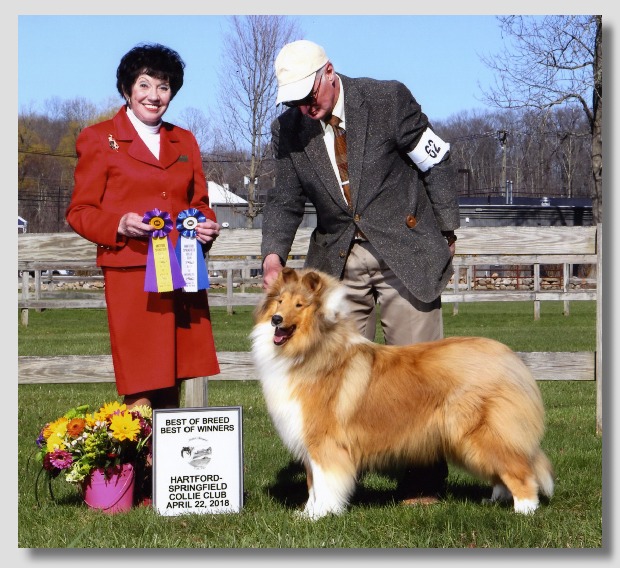 Pictured winning a 5 pt. major under Judge Barbara Dempsey Alderman
at Hartford-Spingfield Collie Club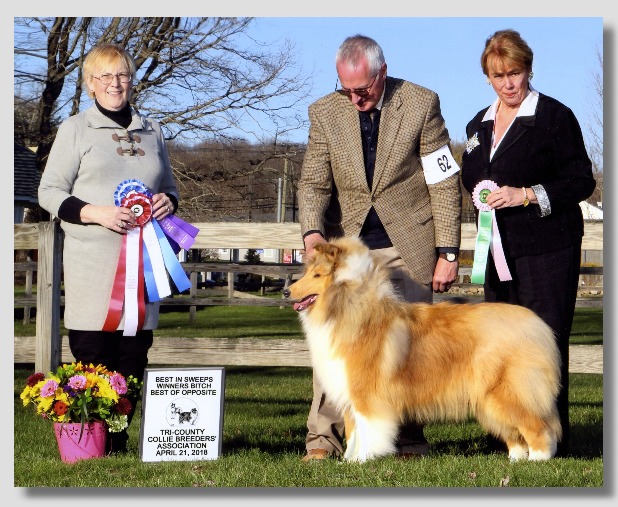 Pictured winning at Tri County Collie Breeders Assoc.
under Judge Janine Walker-Keith for Best In Sweeps
and WB, BW, Best Opp for a 5 pt. win under Candace Ardizzone.
In the Show Ring...
5/6/18 Trenton KC under judge Lynette Saltzman - 4 pt. major to finish

4/22/18 Hartford-Springfield - under judge Barbara Dempsey Alderman - 5 pt. major (WB, BOW, BOV, Best Puppy)

4/22/18 - Collie Club of CT - under Ron McGee - 4 pt. major win (WB, BOW, Best Puppy)

4/21/18 - Tri County Collie Breeders Association, Bethel - under judge Candace Ardizzone - 5 pt. major win (WB, BOW, Best Opp to BOB)

4/21/18 - Tri County Collie Breeders Association - under judge Janine Walker-Keith - Best In Sweeps