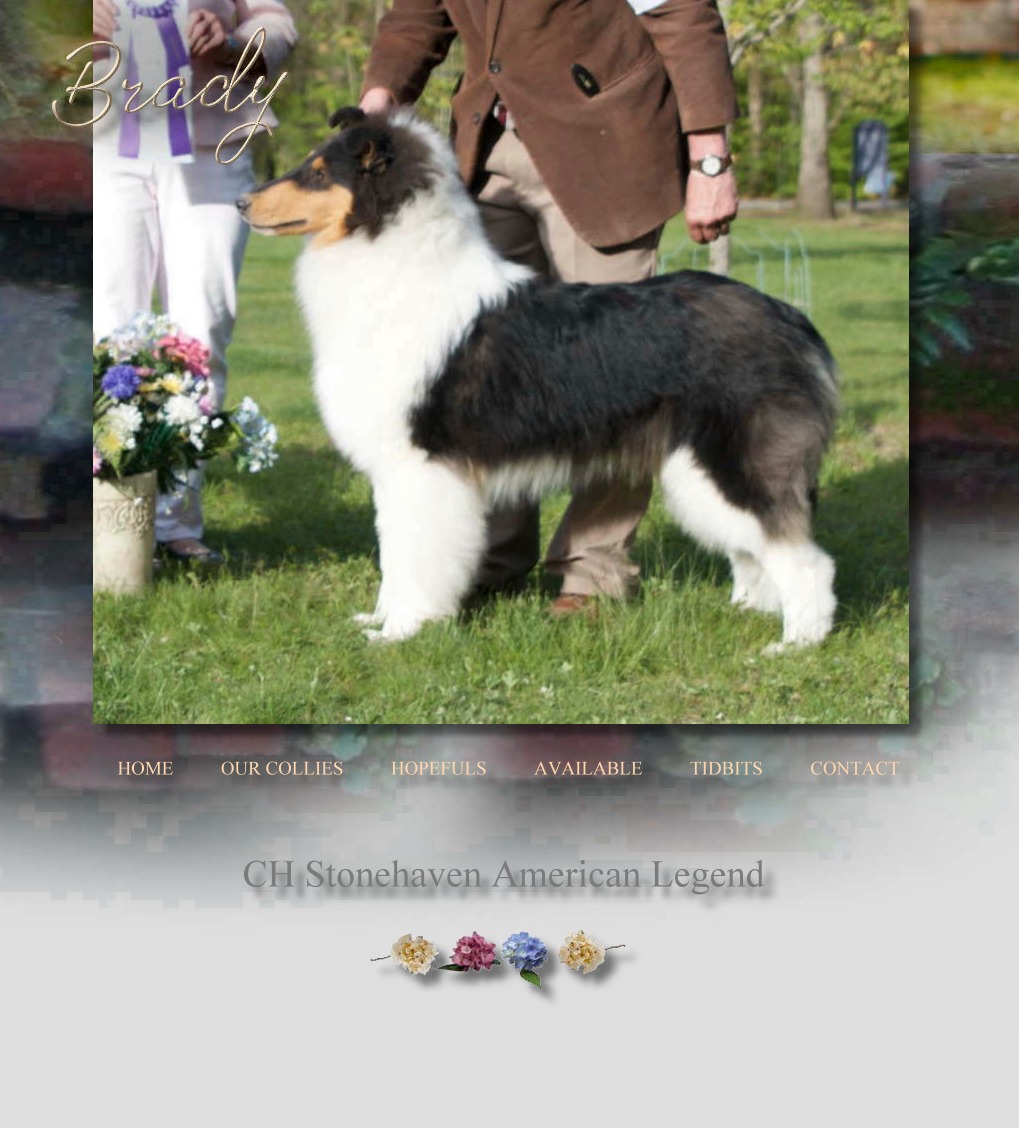 Sire -  CH. Milas Walk The Line
Dam - Overland By Popular Demand
Breeder/Owner: Patricia Cox

"Brady" is shown placing 4th in the 6 - 9 month AOC class at the CCA National under Judge Lynn Butler handled by Hannah Rawlings.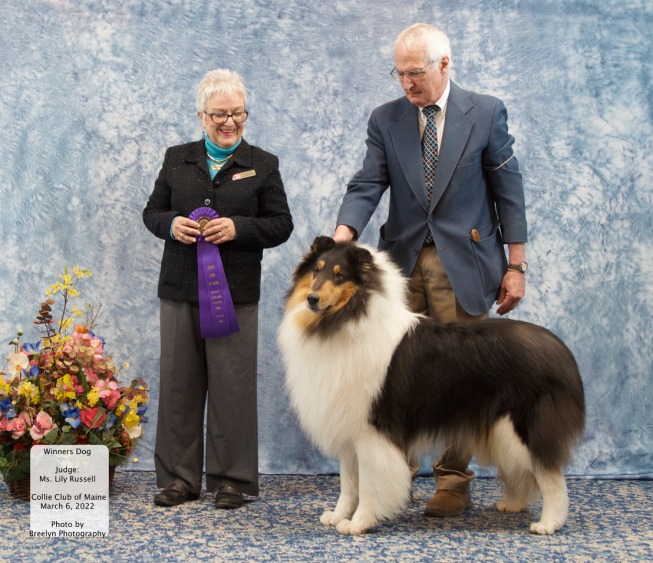 "Brady" is shown winning WD at the CCME Specialty for 3 pts. under Judge Lily Russel.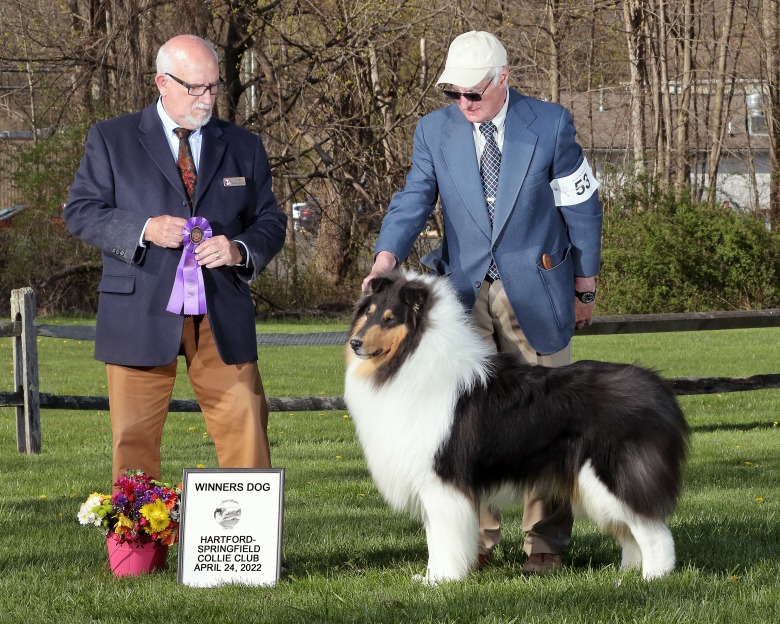 Shown winning 4 pts. at Hartford Springfield Collie Club under Judge  Michael Canalizo.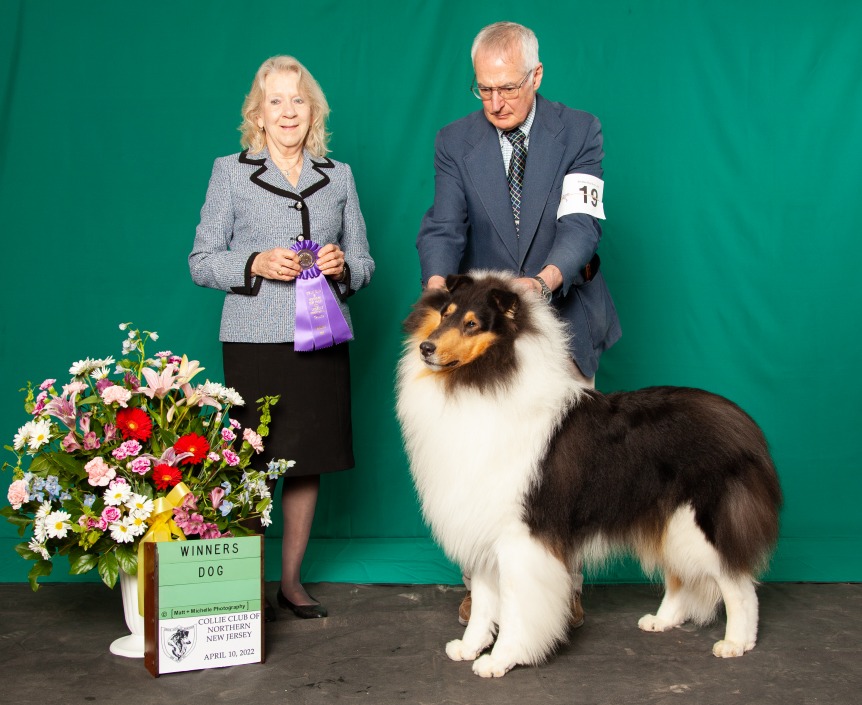 Brady is shown taking a 5 point major win at the Collie Club of Northern New Jersey under judge Phyllis Autrey.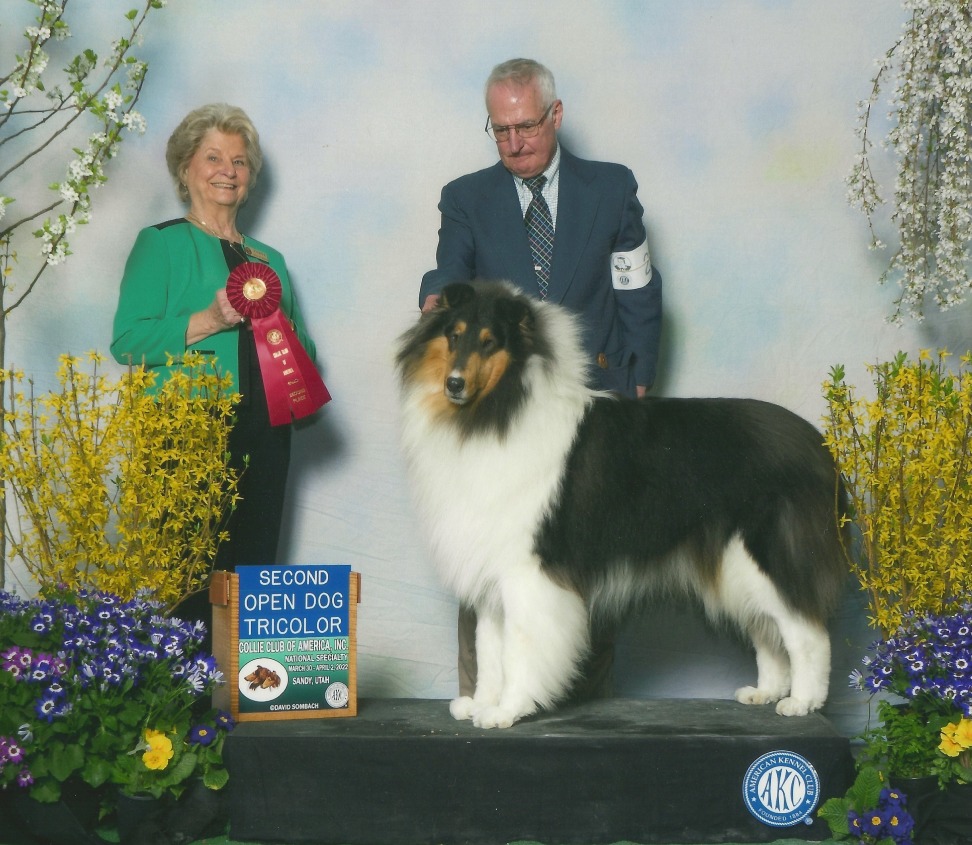 Pictured winning 2nd in open tri under judge Andria Weiner.
In the Show Ring...
4/24/22 - Hartford Springfield Collie Club under Judge  Michael Canalizo - 4pt. Major

4/10/22 - CC of Northern New Jersey  5pt. Major under Phyllis Autrey

3-26-22 - 4-2-22 CCA National 2nd place in open tri under Andria Weiner

3-6-22 Collie Club of Maine - WD for 3 pt. major under Judge Lily Russel

3-5-22 Collie Club of Maine - RWD under Joe Koehler

5-14-21  NE Specialty - RWD under Patricia Jung

2021 CCA National 4th place in 6-9 under Lynn Butler

GCH. Milas Wind Dancer
GCH. Milas Strictly Ballroom
CH. Milas Latin Dancer ROM
CH. Milas Walk The Line
Maplecreek The Winemaker
CH. Milas Back In Black
CH. Milas Back In Blue
CH Stonehaven American Legend
GCH Overland Richie Rich
GCH Overland Never Too Rich
CH Overland That Girl
Overland By Popular Demand
Overland Vision Quest
GCHB Overland By Request
CH Overland Bobby Sox
Copyright © 2022 Patricia Cox ~ Stonehaven Collies ~ All Rights Reserved